This was a story pitch I made with the purpose of experimenting with telling a story using two different art styles (pixel and hand-drawn) and trying to bring two characters I designed to life.
Initial Style-Boards
Playing around with Pixels
For the "pixelated" look, I simply went into Photoshop, changed the dpi (dots per inch) to 72 and used the pencil tool to draw everything from the characters to the background. For the text I used color select and added darker tones of colors and then applied a Mosaic filter to pixelate the text. In fact, I used the Mosaic effect to anything I felt wasn't pixelated enough.
Below is the initial test of Leone's whirlwind slash animation, without the flame effects added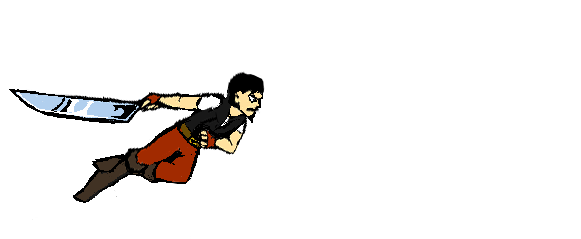 Non-Pixel Scenes
The scenes that I drew for the beginning and end of the piece to book-end the pixel art sections were done in Paint Tool SAI and Adobe Photoshop